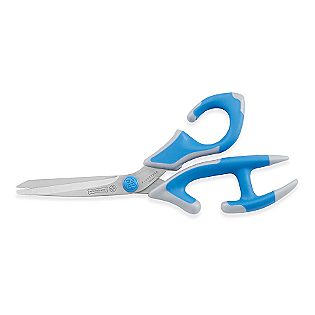 I am jagged and pointy, oh yes, it is true.
My favorite color is blue, yes blue, blue, blue.
I am crafty and steady, I love what I do.
All of my hard work must be way perfect and new.
You had better watch out and stay out of my way,
I'll cut off your head if you don't see what I say.
I can be joyful, happy, and Christ-like to boot,
I can be gentle, loving, and caring too.
You may think I'm just a pair of crafting scissors,
But I'm unique, and different from my sisters.
- Kimberly H. G. (12 years old)